---
Gallery Showroom Representation

On-going- 2019


Boulder, Colorado



Mary Williams Fine Arts Gallery
5311 Western Ave #112, Boulder, CO 80301
http://www.marywilliamsfinearts.com
***Please check the gallery's hours on their website, or call 303-938-1588
---
Colorado Governor's Art Show 
I am very excited to be selected to exhibit 4 paintings at the upcoming Governor's Art Show and Sale!
The 28th Annual Show will be held at the prestigious Loveland Museum located at 503 N. Lincoln Avenue. 
The Opening Night Patron/Gala is May 3rd from 5:30 p.m. – 8:30 p.m.  Tickets are available through the website at $75 per person. 
The show is open to the public on Saturday, May 4 from 10:00 a.m. – 4:00 p.m.  The show will run through June 2nd.
LOVELAND MUSEUM/GALLERY · Fifth & Lincoln Ave. · Loveland, CO 80537

The Waters Edge
Western Federation of Watercolor Societies
WFWS 44th Annual Exhibition • May 1 – May 31, 2019
at the San Diego Watercolor Society Gallery
in San Diego, California
Exciting news! My watercolor painting "Invitation" has been selected to be a part of this upcoming exhibit.
---
Boulder Plein Air Festival
3rd Place Award!
For my painting
Around the Riverbend 
Festival Dates: April 28 – May 5, 2019
https://www.boulderpleinairfest.com/
For more information, contact mary@openstudios.org or call 303-444-1862
---

2019 State Watercolor Exhibition
May 3 to June 27, 2019
The Pace Center, 20000 Pikes Peak Ave., Parker, CO
https://www.coloradowatercolorsociety.org/state-watercolor-exhibition
My watercolor painting Winter Whites has been juried into this terrific show!
---
PAAC's 23rd Annual National Show
Studio 8369 in Grand Lake, Colorado
I am very excited to have 2 paintings in the PAAC National Show!
Studio 8369
1117 Grand Avenue
Grand Lake, CO 80447
June 1 – 28, 2019
See the website for Online Catalog and show details
https://www.pleinairartistscolorado.com/
---
3rd Annual Waterworks
LPAPA's 2019 "Waterworks" 3rd Annual Juried Watercolor Art Show
Celebrating artwork created with transparent watercolors!
I am very happy to have 3 paintings in this juried show!
Gallery Reception: Saturday May 11, 2019, 5-7pm (awards at 6pm)
Gallery Exhibition Dates:  May 6-20, 2019 (plus DailyBrushwork online gallery show)
Show Ends: Monday May 20, 2019 
Location: LPAPA in Residence at Forest & Ocean Gallery, 480 Ocean Ave, Laguna Beach, CA
Gallery Hours: Sunday – Friday: 11am – 5pm | Saturday: 10am – 6pm | Closed Mondays
---

The
2019 Telluride Plein Air

event will be held June 30-July 6, 2019
I'm excited to have been selected for my 3rd year to paint in beautiful Telluride, CO!
Quickdraw- July 2nd, 5-6:30pm on Main Street
Exhibition & Art Sales July 4, 5 & 6th
https://www.telluridepleinair.com/about/
---
Estes Valley Plein Air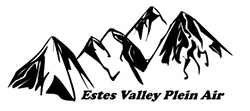 Saturday, August 24
Estes Valley Plein Air Quick Draw & Auction
8:30 – 12:00 p.m.  Riverside Plaza, downtown Estes Park.  Registration begins at 8:00 a.m.
Saturday, August 24
Estes Valley Plein Air Gala Opening Day
Gala Reception, 5 – 8 p.m.  Awards at 6:30 p.m.  All artwork is for sale.
August 24 – September 27
Estes Valley Plein Air Sale and Exhibition
Art Center 10 a.m. – 5 p.m.  daily.  All artwork is for sale.